PHOTOGALLERY
Ch.
FLASHING FUGAZI Atagora
"Snížek"
* 10.10.2018
Father:
IPO1

MURACO
la Blankpapilio "Aki"
/IPO3 GRINGO of White Finess x COLOMBIA WHITE Mandiga/
- HD A, ED 0/0, MDR1 +/+, DM n/n
Mother:
CANDLEMAS LADY
Atagora "Stázi"
/IPO2 KOTORI vom Terlüner Schloss x USUREI Donnevara/
- H
D A, ED 0/0, MDR1 +/+, DM n/n, MH +/+
Champion of Bosnia and Herzegovina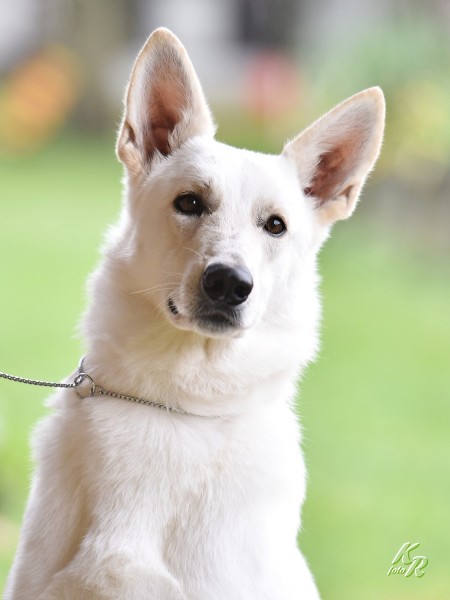 Breed:

Bílý švýcarský ovčák (dříve Kanadsko-americký ovčák) / White Swiss Shepherd Dog "WSSD" / Berger Blanc Suisse /

Weiße Schweizer Schäferhunde, někdo plemeni dodnes říká bílý německý ovčák či kanadsko-americký
Středně dlouhá varianta srsti "SDS" (dříve krátkosrstá varianta "KS"), kompletní chrup (42 viditelných zubů), nůžkový skus, obě varlata sestouplá, 64 cm, 32 kg.
Celoročně černý pigment nosní houby.
Scissor bite, complete 42 teeth, born without dewclaws, without hernia, both testicles in scrotum, balanced, temperament character.
Snížek je velice temperamentní, veselý a nekonfliktní psík, který je hned s každým kamarád. A to platí o lidech, dětech, ostatních psech, ale i kočkách, kravách, koních, husách a dalších zvířatech.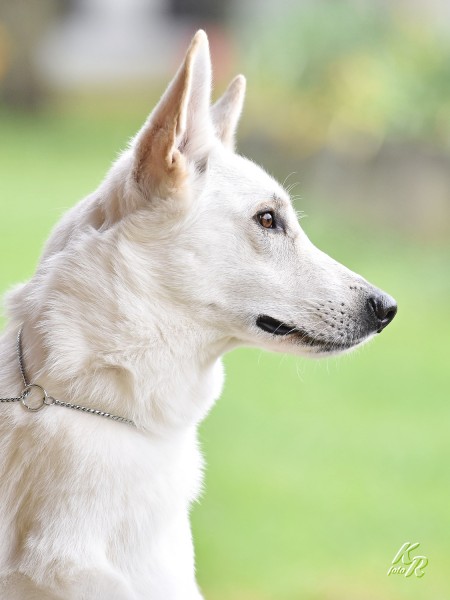 Registratiton number:

CMKU/ACO/4547/18/20
March 2020 (canceled - Covid-19)

June 6, 2020 Jedovnice - scissor bite, complete 42 teeth, balanced character; fulfilled
Breeding licence:
​

26.09.20

20 Konopáč - complete teeth, scissor bite, 64 cm, balanced character
Health:
HD A, ED 0/0 (DKK 0/0), hips angles 106º, 105º (winter 2020)
MDR1 +/+*
DM n/n*
04.04.2021 litter W in kennel "od Semberije" - 3 males, 4 females (mother ICE PRINCESS od Semberije "Luna" - medium coat, HD A, ED 0, MDR1 +/+, DM n/n)

05.04.2021 litter Z

in kennel "od Semberije" - 3 males, 4 females (mother HEAVEN od Semberije

- medium coat, HD A, ED 0, MDR1 +/+, DM n/n)

06.03.2022 litter B in kennel "Nabadog" - 4 males, 3 females (mother ISA Pett´s Wolf, long coat, HD A, ED 0)

13.09.2022 litter C in kennel "u Táborského dubu" (mother BAYA Acabo Czech, medium coat, HD A, ED 0, MDR1 +/+, DM n/n)

04.2023 litter D in kennel "Wibi" - (mother PAMPELIŠKA z Blatenských luk - long coat, HD C, ED 0, OCD 0, SA 0, MDR1 +/+, DM n/n, BAER +/+; zkoušky BH-VT, FPr1)

05.2023 itter in kennel "Bílá Merci" (mother HOPE LADY OF Bílá Merci - long coat, HD A, ED 0)

2023 litter in kennel "Pett´s Wolf" (mother MATRIX Pett´s Wolf - medium coat, HD A, ED 0, MDR1 +/+, DM n/n)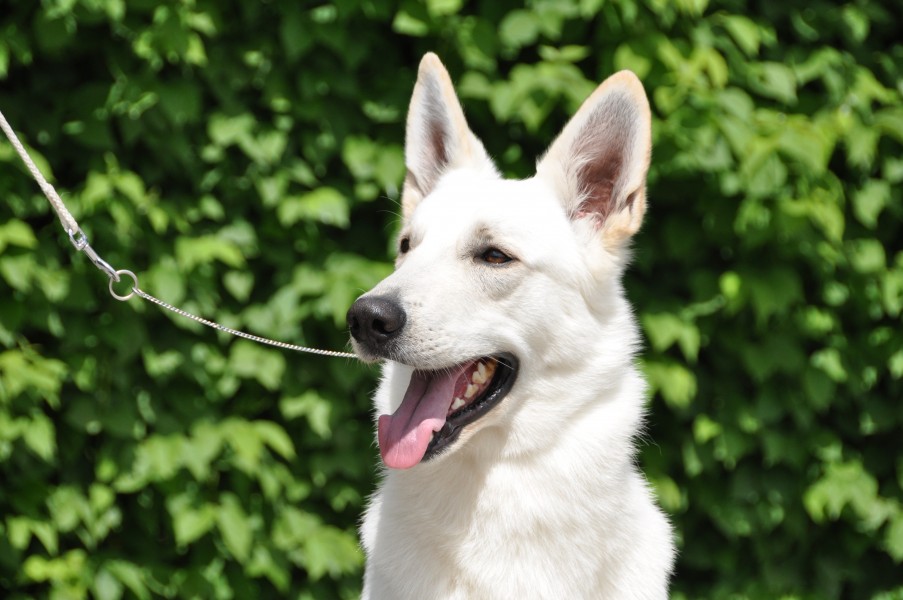 ---
Shows 2021 (2)
MVP Bosna i Herzegovina
Shows 2020 (2)
KV Česká Skalice 12. září - třída otevřená VD, rozhodčí Jana Karhanová
SV Česká Skalice 13. září
- třída otevřená VD, rozhodčí Alexandra Grygarová